Perfect for new players. Preferred by educators.
In rehearsal, in concert, in junior orchestra, in school, at home, the Antoni 'Debut' Cello Outfit is the ideal student Cello.
Fully featured, with a satisfying and sonorous tone, featuring solid timbers and ebony appointments, and provided with a high quality wood bow, the Antoni 'Debut' Cello is a star performer.
Antoni 'Debut' Cello Outfit
Two-piece figured hand carved solid maple back
Hand carved solid maple ribs
Double purfling
Hand carved solid spruce belly
Satin finish maple neck with gloss finish scroll
High gloss antique brown varnish
Ebony fingerboard
Ebony nut
Ebony tuning pegs
Lightweight alloy tailpiece with integral adjustable fine tuners
Ebonised hardwood end pin with adjustable chrome leg and rubber foot
Fitted maple bridge
Round wood bow with white tip nickel silver winding and leather lapping fitted with natural white horse hair
Decorative mounted ebonised hardwood frog with nickel silver ferrule, inlaid eye and screw
Heavy, deep padded water resistant 600 denier nylon cordura bag with external bow pockets, accessory pocket and carry straps
Rosin
---
About Antoni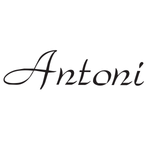 Using only the best timbers and built to the most exacting standards, Antoni violin, electric violin, cello, and double bass outfits are all painstakingly built to the highest standards and include all the most important accessories the player needs. Antoni's range of accessories include strings, rosin, bridges, shoulder rests and a plethora of other important accessories for the stringed orchestral player.