The modern-day electric guitarist is more demanding than ever. They demand sounds of the highest tonal integrity, covering everything from crystalline clean through to molten metal, with flexible switching and routing options allowing them to sound their best in any playing situation.

Many guitar amplifiers have tried, and failed, to provide all things to all players; until now. The new BluGuitar AMP1 Mercury Edition delivers a diverse tonal palette, covering everything from warm and rounded jazz to mid-heavy metal, in a professional and portable package. The immense power and character of all of your favourite vintage tube amplifiers has been carefully engineered into a compact road-ready unit that fits inside your glove compartment or gig bag – without compromising on tone.

BluGuitar AMP1 Mercury Edition features four revised channels making the amp even more versatile, amazingly detailed and responsive, allowing you to dial in your own signature tone with greater precision. With revolutionary Nanotube™ technology and fully modifiable channels, the AMP1's sounds will take you on a journey through the history of guitar amplification. From Clean to Vintage, to Classic and Modern tones the AMP1 is ready to work with any rig and in whichever musical context you wish to use it.

BluGuitar AMP1 Mercury Edition comes equipped with:
• More tightness through all overdrive channels
• More punch and bite for high-gain-sounds in the Classic and Modern channels
• Greater dynamics in the Modern channel for contemporary metal tones
• Redeveloped reverb algorithm for adding even greater dimension and depth to your guitar sound

Features:
• Switchable and adjustable Boost and Reverb controls
• Three integrated footswitches
• Truly outstanding Speaker Simulation output for recording as well as headphone output
• Modern, boutique tube amp performance in an incredibly compact, light and easy-to-transport unit
• Simple-to-use interface so you can plug in and play, and sound great, from the first chord?

Flexibility
You can take your AMP1 with you wherever you are; it fits right in your gig bag. It's incredibly compact and very light. Just to make everything that little bit quicker before and after the gig, AMP1 can be securely attached to (and then removed from) a single handle on your pedalboard or amp cab thanks to Easylock, the magnetic attachment system from BluGuitar. With the Remote1 floor control, you can build AMP1 into a fully programmable amp system—including adjustable power-soak, master, volume, gain and MIDI functions. AMP1 offers you the ultimate in practicality and tonal flexibility.

Originality
AMP1 will make you stand out from the crowd. It offers you every possibility to find your own personal tone without delving into a jungle of digital sub-menus and secondary functions. If you're a player who needs just two basic sounds, then AMP1 is your perfect match. Should you require more tones from the unit, Remote1 offers a bunch of extra possibilities. Plus, if you want to integrate your favourite pedals into your Amp1 setup, you can use the Remote1 with the Looperkit to quickly and easily create a fully programmable switching system featuring four true bypass relay loops.

Finding Your Tone?
Only by finding your own tone will you become one with your guitar. Find it, and you'll be truly happy. When you plug into the new AMP1 Mercury Edition, you'll find that it's not just the tones which inspire you, but the characteristic tube amp feel; be warned, it can become quickly addictive! The direct and 'spongey' response, fat bass that never muddies, trebles that never becoming fatiguing, and the almost unfathomable depth of tone contained within the AMP1's four channels allow you to zone right in on your own signature tone, unlocking your creativity, maximising your playing potential, and allowing you to become one with your guitar.

More and more professional guitar players like Jennifer Batten, Kat Dyson, Ian Crichton, Uli Jon Roth, Paul Guerin and Dave Hawkins are thrilled to be using the AMP1 and we think you will too!
---
---
About BluGuitar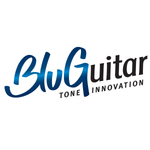 Germany's top electric guitarist Thomas Blug has designed and built a range of game-changing amplification and accessories. Drawing upon his decades of experience in electrical engineering, touring and recording, Thomas has used some of the most iconic amps of the last sixty years as reference points.